ABOUT US
European conference and platform
for patient safety best practices
European Patient Safety Foundation (EUPSF) is an indenpendent public interest foundation and best practices exchange platform for innovative, sustainable and replicable solutions for Patient Safety improvement across Europe.
Every year, in addition to other campaigns and actions , EUPSF organizes a conference dedicated to patient safety key issues and latest developments.
Strengthen and empower the network of leading organisations and individuals across Europe striving for the improvement of patient safety and quality of care;
Bridge the gap between the European and the local dimension, to bring out common challenges, best practices and ways of cooperation.
These conferences are organised in collaboration with local organisations active in the field of patient safety. In 2023, EUPSF has the pleasure to collaborate with Austrian Patient Safety Platform and Medical University of Vienna.
More about EUPSF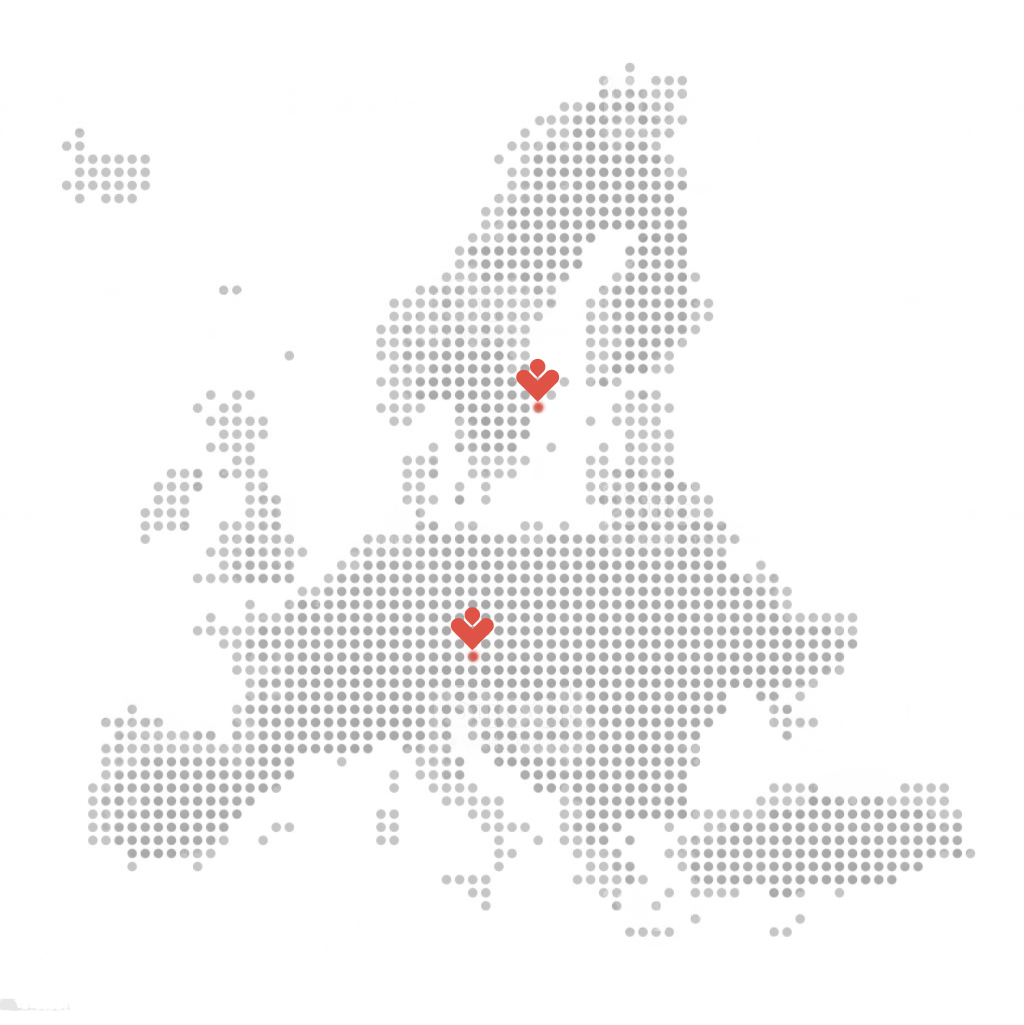 Each year in a different country
To drive a change for the better quality of care, we need to take into account the realities and cultural diversity of European healthcare environments. This is why the EUPSF Patient Safety Conferences, held annually in different countries, support and promote the work of local and national partners actively engaged in patient safety, to facilitate the exchange of knowledge and good practice within the network and to contribute to a coordinated improvement in patient safety and quality of care across Europe.
Why join EUPSF conference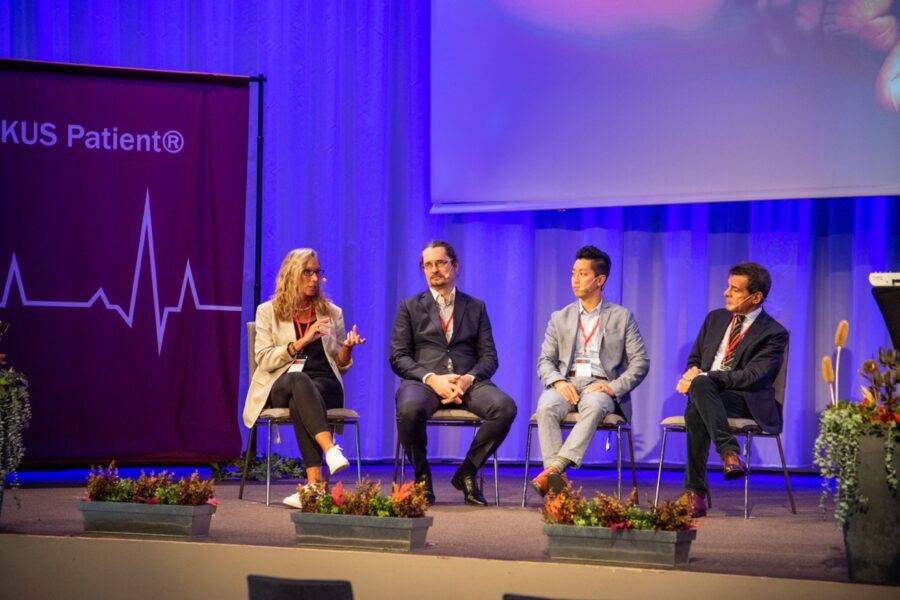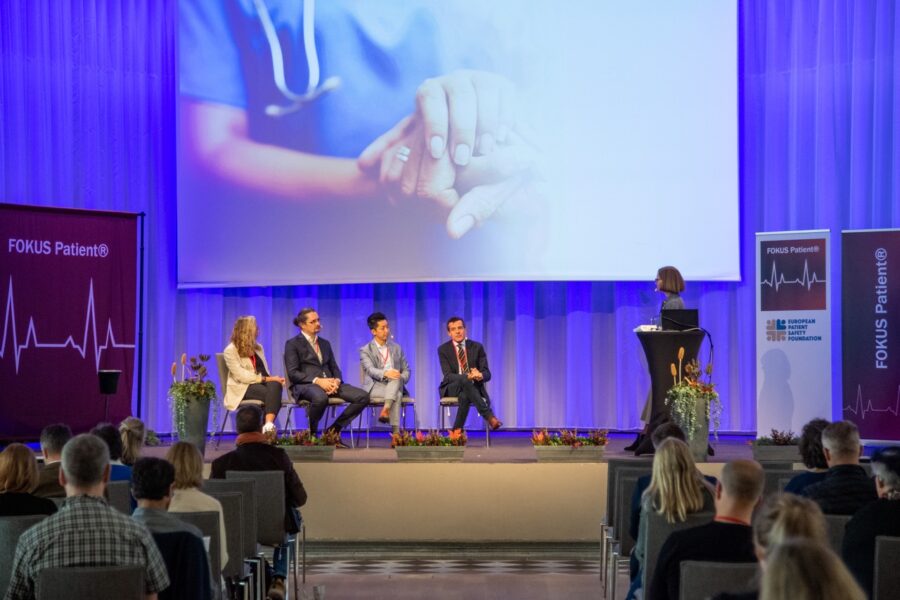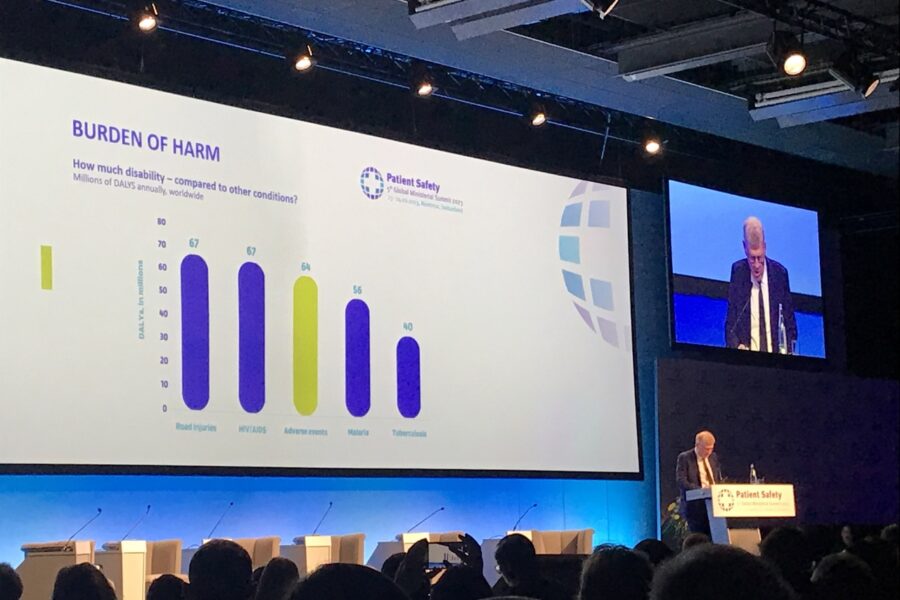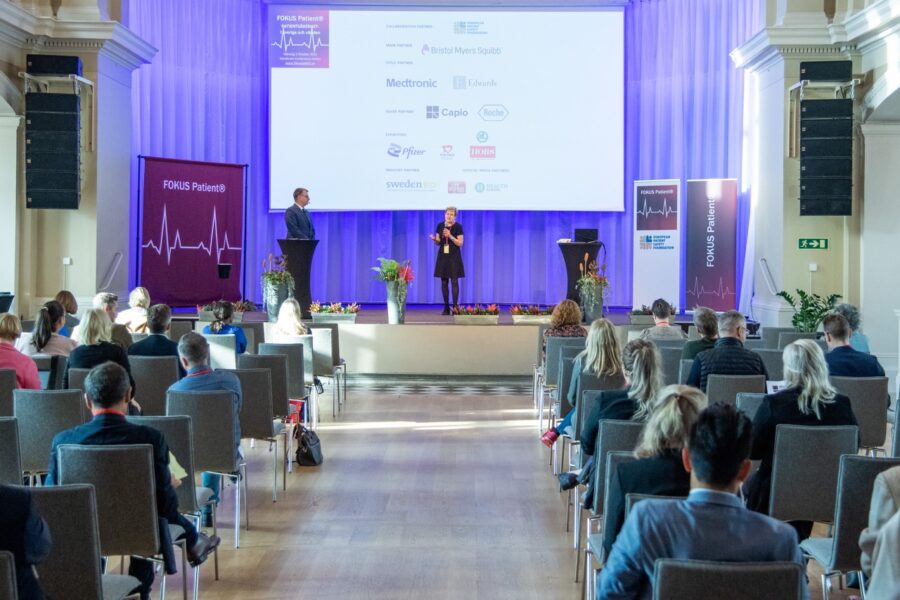 "What an incredible day it has been! I am grateful to the EUPSF for connecting us all and amplifying the visibility of our work!"

Radoslav Herda

Slovak Patient Association
Safe healthcare is a fundamental human right. Patients should be active participants in their own care, with full involvement and access to information. Unfortunately, this isn't always the case worldwide. Patient safety hinges on the engagement of patients, families, and caregivers throughout the healthcare journey. Their input is vital in policy-making, planning, performance oversight, and shared decision-making. Let's recognize the crucial contributions patients, families, and communities can make to enhance patient safety.

Patients and families as partners in safe care

Want to hear more? Join our session about patient involvement titled "From passive to active: when the patient contributes to improving the quality and safety of his/her own care"
Capacity building and resource allocation are vital for patient safety. This entails developing existing capacities and investing in new ones. Examples include integrating safety into student curricula, providing ongoing safety training for healthcare professionals, and allocating sufficient resources for safe clinical practices. Additionally, capacity building extends to fostering a positive safety culture, emphasizing teamwork, quality improvement, and organizational change in safety training.

Capacity building through training and professional development

Wondering "Why and how to design a safety-oriented organization?" Do not miss our session about leadership, team and organisational performance.
"Fatigue affects everyone. After 12 h awake our empathy starts to wane, logical reasoning is harder, vigilance becomes more variable and cognitive and motor skills become worse to a point where, after 16 to 18 h of wakefulness, our performance is as bad as if we were under the influence of alcohol. Our mood deteriorates, we find it much more difficult to think flexibly and respond to quickly-changing situations, and are more likely to take risks. After the ninth consecutive hour of work the risk of being involved in an accident increases and after a 12 h shift we are twice as likely to crash driving home than after an 8 h shift."

Fatigue in anaesthesiology - Call for a change of culture and regulations

..
Get to grips with the topics that will be discussed at the conference thanks to insightful articles that will be regularly posted online.
You can also consult the 2022 conference articles in this section.
Join our newsletter to get latest updates about EUPSF conference
The impact of Second Victim Support on health worker resilience
Prof. Reinhard Strametz holds the chair for patient safety at RheinMain University in Wiesbaden/Germany. Before…
Fighting Fatigue Together – Collaborating across Europe
Andrea Rappagliosi is currently Senior Vice-President Public Affairs EMEA, Canada and LATAM at Edwards Lifesciences,…
useful content
expert authors
focused on patient safety
no spam